Monthly Archives:
March 2010
Well, I am. And if any of this sounds familiar, than I'd bet you are too:
I'm tired of cheap clothes, cheap jewlery, cheap toys that come from god-knows where and are probably made by impoverished women and children, and are made of questionable materials and chemicals.
I'm tired of showing up to work with the same shirt on as a coworker. I'm tired of spending my money on things that only benefit big corporations and not the people who made the items. I'm tired of corporate, and I long for my buying to be a little more personal again.
I'm tired of buying something because it's cheap and not because I need it. (We've all fallen for the "I don't know what it is, but it's only $5! Of course I need it!) I realize that I would rather pay $30 for something I truly want or need, than to waste any more money on useless crap.
I'm tired of having a house full of meaningless items that were picked because they were there, or cheap, and have since cluttered up my house. And I'm tired of spending my time creating more garbage for the earth to deal with when said cheap-items fall helplessly apart five minutes after they come home with me.
So I am beginning to choose differently. I want to buy earth-friendly products. I want to buy fair-trade items that will benefit the people who made them. I want to buy handcrafted, unique and OOAK items. I want to buy things that are made from recycled products. I want to get better about my consumer habits. I want to invest in someone's wares, and in turn invest directly in that someone.
So now I'm off to find the sublime and and the one-offs.
Come along with me, and I promise to share what I find…
—————————————————————————————————-
Check out my Daily Finds for the latest discovers made just for you (and me, of course!)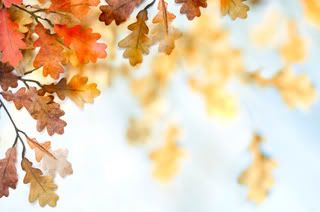 __________________________________________________________
For a crash course in better comsumerism, I've gathered some links for you do take a gander at:
The Fair Trade Federation – don't know what Fair Trade is? or how to recognise if a product is fair-trade friendly? You'll find all the answers here.
Co-op America is a great place to start when testing your green savy, and they have great articles and resources too!
I found a great site, Ideal Bite, which is always about taking those baby-steps toward living more responsibly – and the best thing about them is that you can sign up for daily tips delivered right to your inbox. How easy is that? Who says shopping wisely has to be hard?
Periodically, I'll add more here to help you wade through the eco-socio jargon! You're welcome
Collecting credits. That's how I have come to refer to what I seem to be doing in regards to getting that danged elusive college degree. You see, I've "started taking college classes" roughly a million times since graduating high school over a decade ago.
I know. I know. I'm a loser.
No I'm not.
Yes you are!
Sorry for the momentary lapse. My inner critic/ idiot took over there for a moment.
My point is, life happens. Kids are born. Cars run into each other. People start new jobs, split-up, contract Lyme disease, change what they want to be "when they grow up", and a host of other things that keeps people (namely me) from starting what they finish. And as guilty as I used to feel over my failure at college, I have since come to terms with my tortoise approach. It won't be failure unless I never finish. Even then, maybe not. Through the past 68 credits worth of classes, I have gained invaluable amounts of knowledge. (Maybe that's why my friends come to me when seeking answers of the arcane or inane variety…)
I'm sure you've probably heard the saying, "Life is in the journey, not the final destination because we all end up there eventually." I think the same could be said for earning a college degree, or even learning in general.
Sure, prospective employers say, "Bachelors degree in …., or related fields" but have you even noticed how those related fields tend to number in the plenty. The reason for that? I tend to think they just want to be sure that you have stick-tuitiveness, the ability to deprive yourself of a life for a number of years chasing a piece of paper. Oh, and it shows you can either learn fairly well, or you can sufficently BS your way past a plethora of academia. Either way, you're hired!
I'd like to lobby for the Un-Degree. Learning for the sake of learning. Not trying to cram as many useless classes into four years so you can frame a dead tree and finally be proud (and hired.) You should be proud that you are learning at whatever pace. Relish in the journey. Study the things that interest you, with little regard as to what degree you should have to get that job you think you want right now. Chase your bliss instead, and your bliss will find you.
I've got a number of classes and all taught me more than I knew beforehand, and most enriched my life for the better (though a few, like Microbiology, left me a little phobic). If you don't care exactly what my degree is in, then why do I have to have one? Isn't it just the same to show you my transcripts with 120 credits full of things that made me into a well rounded person– quick-witted, competent, and smart enough to study everything that interested me?
Hence the popularity of the Inter-discipline degrees that have cropped up lately. The universities recognize a need for custom, broad-based knowledge, but they still want to charge for it. And I guess I'm going to keep paying for it. And paying for it. And paying for it.